​TSMC's Korean Partner, Isn't It Only Beneficial to Taiwan? Nonsense 
"Pleased TSMC with Front-end design capability as well as Back-end"
"Recorded 66 billion won last year and now preparing for an IPO this year"
"70% of Korean fabless companies use TSMC's process, not Samsung's"
"Without ASICLAND, who will connect Korea to TSMC"
"Investment in nurturing the fabless ecosystem is necessary, not just manufacturing"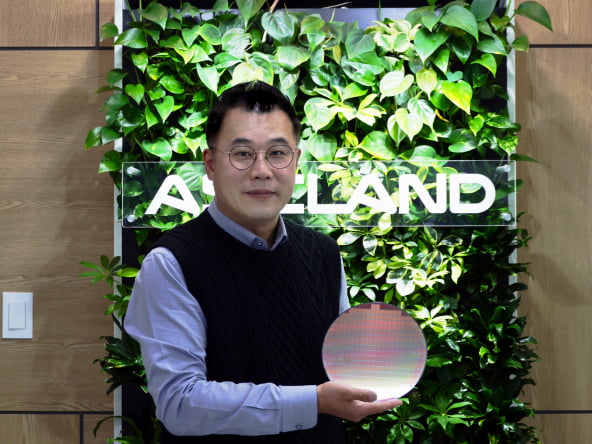 Jongmin Lee, CEO of ASICLAND / Source = ASICLAND
Design houses, which serve as as bridge between fabless (semiconductor design-only) and foundry(semiconductor contract manufacturing) typically sign an exclusive contract with a single foundry due to security concerns. Therefore, it is impossible for a single design house to receive orders for both TSMC and Samsung Electronics simultaneously. As the only TSMC design house in Korea, ASICLAND is the exclusive channel connected to TSMC in Korea due to these characteristics. However, some have raised doubts about whether ASICLAND, a Korean company, is only doing good things for TSMC. "This is the narrow-minded view that doesn't understand the nature of the semiconductor industry", responded Jong-min Lee, CEO of ASICLAND. "If ASICLAND were to disappear, the development of K-semiconductors could be hampered, as 70% of Korean fabless companies use TSMC's process.
The following is a Q&A with the CEO.
How did you get into the design house business?
I majored in semiconductor design in college. After graduating, I joined Hynix, but the atmosphere was not good because the business unit had been divested and executives had been laid off. I resigned after just two years and joined a fabless company, but the company closed down after four years. I had no choice but to challenge myself to start a business, which I had vaguely dreamed of. It was almost like destiny. I made a decision with like-minded juniors to do a design house in earnest and founded the company in 2016.
How could ASICLAND, the only partner in Korea, make a partnership with TSMC?
I didn't come from Samsung. While I could have aimed to establish a design house of Samsung, I thought there would be a limitation coming from my background at Hynix. I firmly pledged to partner with TSMC, the global No.1 foundry, and entirely focused on TSMC projects. The typical role of design houses is to support back-end design services, but I tackled both front-end and back-end design, which pleased TSMC. One day, TSMC unexpectedly offered us a partnership. We had achieved our goal much sooner than expected. As a result of our work with TSMC, the company has grown in size. We currently have over 160 employees, including subsidiaries. Since the foundation, we have never experienced a decline in revenue. We achieved around 66 billion won in annual sales last year and recorded an operating profit of around 17%.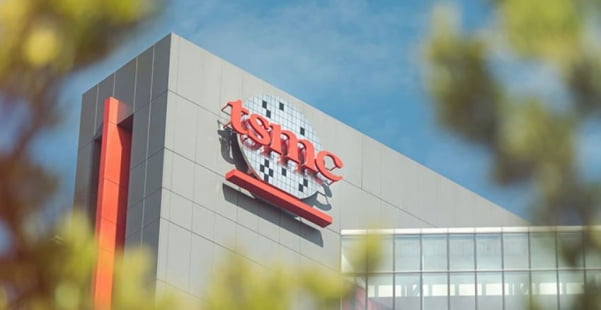 TSMC's logo / Sources: TSMC
What is the TSMC corporate culture like as experienced through the skin?
They are foundry geniuses. They have all the global information related to semiconductors like foundry marketing, know-how, networks, and so on. This means they have the leadership in this global foundry market. The level of conversation among engineers is also different. While other foundry companies are busy securing any customer but TSMC prioritizes the reliability of customers. They do not engage in business if they view it as a short-term collaboration, even if they receive high revenue offers.
Some say ASICLAND is not doing anything good for Korea or Samsung but only for Taiwan and TSMC.
It is a very narrow-minded view. To become a true semiconductor powerhouse, one must have a lot of intellectual property (IP). To do that, expanding the domestic fabless ecosystem is essential. To grow fabless, there must be foundries that can make chips. Most people don't know this, but if there are 100 fabless companies in Korea, 70 of them use TSMC. Why not use Samsung foundry process? What Samsung is building in Pyeongtaek is a high-end process, not the low-end process used by most domestic fabless companies. The number of domestic fabless companies that can use Samsung foundry in Pyeongtaek is very small. Only fabless companies of the size of Qualcomm or Samsung can use it. Domestic fabless companies use low-end processes such as 28, 40, 55, 65, 90, 130, and 180nm. Samsung foundry's low-end process is only around 28nm and 130nm. Even this is a priority for Samsung's design. Samsung is not investing in low-end processes, nor should it. Low-end processes are already legacy processes and are firmly occupied by TSMC like a fortress. Will the foundry occupancy rate increase if Samsung attracts more low-end customers (domestic fabless companies)? No, it will not.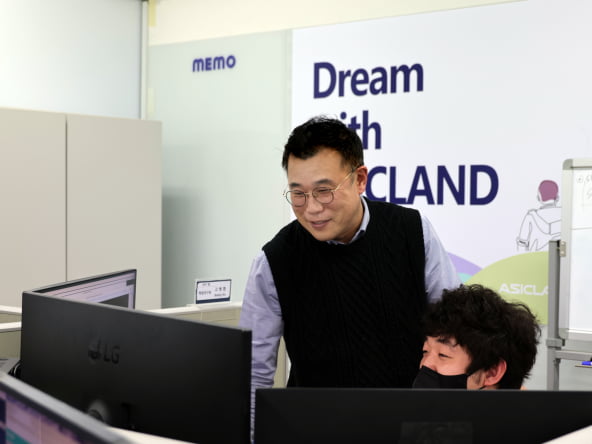 Jongmin Lee, CEO of ASICLAND / Source = ASICLAND
Do you mean that ASICLAND is essential for Korean fabless to utilize TSMC?
Of course. Without us, where would fabless startups, domestic research institutes, and universities design chips? The only foundry that matches both the process and the price is TSMC, and if we don't exist in Korea, domestic fabless companies have no choice but to rely on Taiwanese design houses. Will they treat us better than they treat their own country's fabless companies? Having ASICLAND directly connected to TSMC in Korea is a huge premium. This will be the same in the future. ASICLAND is not helping TSMC, but rather acting as a 'bridge' to effectively utilize TSMC for domestic fabless companies. ASICLAND is putting a lot of effort into allowing even non-mass production designs to be produced through TSMC.
Explain more about the difference between Samsung and TSMC's process.
For example, if it is assumed that TSMC has 10 different types of foundry processes, Samsung only has 2-3. American and Japanese fabless companies produce chips using a TSMC process that perfectly fits their design out of 10 available options. However, if Korean fabless companies only use Samsung's process, which has only 2-3 available options, would their chips be competitive? In other words, the key to growth for Korean fabless companies is to effectively utilize TSMC. Of course, if the process that fits perfectly with the desired chip design exists in both Samsung and TSMC, then Samsung foundry should be used. However, it is an undeniable fact that there is a significant difference in the number and competitiveness of processes between TSMC and Samsung. As TSMC has far more process types, domestic fabless companies in Korea have no choice but to use it, and ASICLAND is essential to use it under favorable conditions.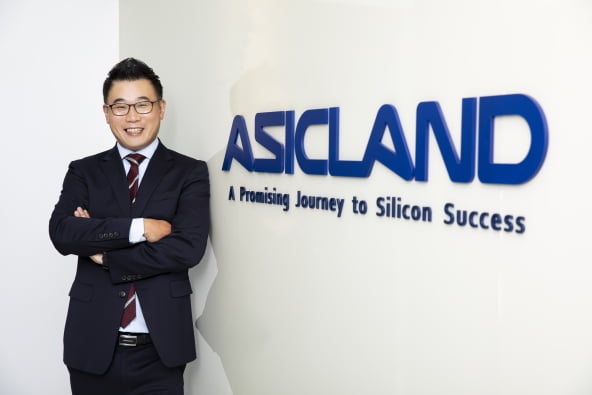 Jongmin Lee, CEO of ASICLAND / Source = ASICLAND
I know you are preparing for the IPO.
When starting my business, the hardest part was definitely money. Initially, we couldn't even get any investment, and even though we had dozens of employees, there were many nights when we had only 2 million won in our bank account and couldn't sleep. As time passed, the importance of the foundry became more apparent, and gradually investment began to come in. Recently, the importance of design houses has also become well known and our performance has stabilized. Now we have to dream bigger. We are preparing for an IPO to expand globally, and plan to present a vision to promote global expansion through listing. Our first target is the U.S. market, where 70% of the world's fabless companies are located. We are planning to establish a U.S. branch and are in the process of concrete planning.
Finally, if you have any last words you'd like to share?
In the semiconductor industry, once you miss the trend, you can never catch up. Look at Japan, once it fell behind in semiconductors, it still continued to backdown. Even if Japan invests 100 trillion won now to catch up with TSMC and Samsung, can they really succeed? Absolutely not. That's how much steady and strong investment is essential for semiconductors. However, Korean government support is too weak. Even in the K-Chip Act, fabless companies are not included as support targets. Seeing the tax benefits that the US and Taiwan give to semiconductor companies, I feel not only envious but also a sense of crisis. This is a time when semiconductors have become as important as nuclear security. I hope the government will implement strong support policies.
Source: THE KOREA ECONOMIC DAILY (Link)